Athletic Storage Solutions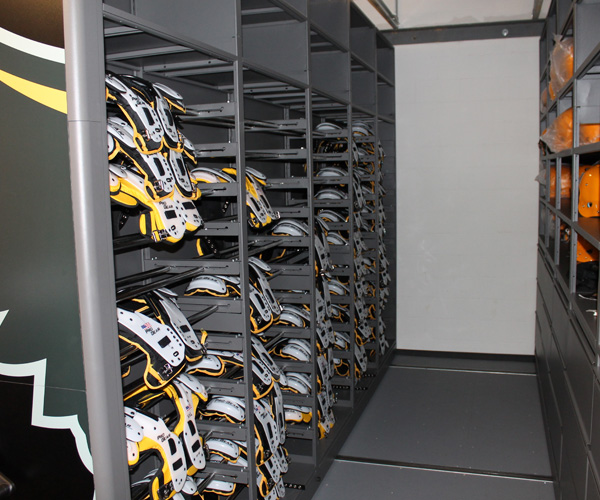 AADS has storage solutions that maximize space and provide centralized storage for any athletic equipment. AADS recognizes that equipment managers struggle with storage of odd-sized equipment and supplies, often resulting in too much space being consumed. Our versatile athletic storage systems can solve that problem and allow you to easily store a wide variety of different shapes and sizes in less space.

AADS provides custom storage solutions to fit anything from bulky equipment like helmets and pads to even the smallest equipment like golf balls and baseballs. Having all your gear in a centralized location creates a more efficient operation for your team and provides easy access and retrieval of equipment.

Whether you are in charge of equipment for K-12, college/university or professional teams, AADS can help you organize your equipment to be ready for the big game. We can even customize your storage system with your team colors, mascots or school motto to show your team spirit.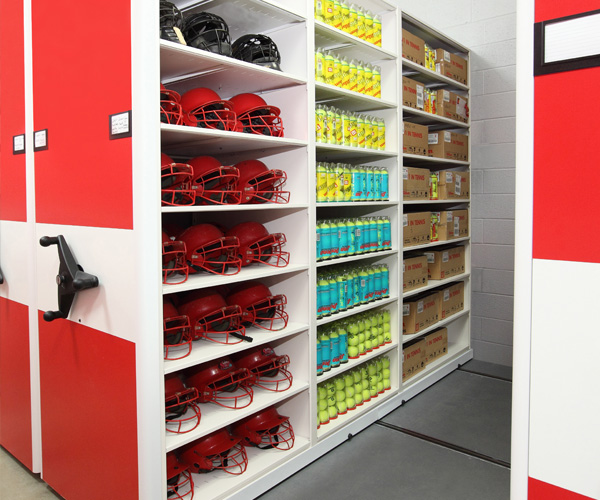 Key Benefits
Provides organized central location for all equipment sizes allowing for efficient use of space
Maximizes your valuable real estate by doubling your storage capacity in the same space or reducing space required by up to 50%
Can be customized to display team colors, mascot or motto
Ensures security of stored equipment with added locking mechanisms, without sacrificing access to equipment needed
Recommended
Storage Solutions
Need help finding the right solution?