Healthcare Storage Solutions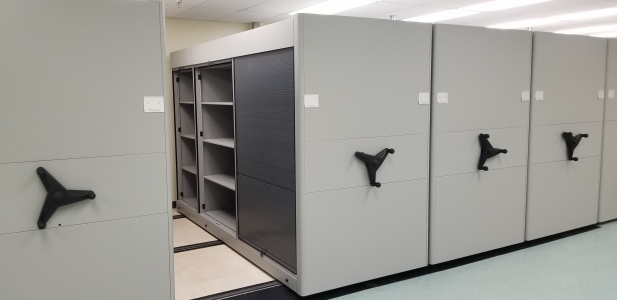 Providers across the spectrum of the healthcare delivery system, such as hospitals, doctors' offices, labs, radiology centers, or rehab facilities continue to face ever increasing pressure to increase operational efficiency and reduce healthcare administrative costs. One way to accomplish that is to have a well-organized facility that utilizes AADS healthcare storage solutions to maximize use of valuable floor space and boost productivity.
Whether it is finding centralized storage solutions for medical records, efficient storage and issuance of medical supplies, pharmaceuticals or medical equipment or improving access and flow of the laundry, AADS has a solution that works.
From
high density mobile storage systems
to
computer security
, to
stationary shelving
,
our extensive array of storage products can meet your unique needs. Our staff of experts can help you find the right space saving solution that will maximize use of your space, increase operating efficiency and reduce operating costs.
Having a well-organized facility not only reduces costs, but allows healthcare workers to spend more time doing what they do best – taking care of patients.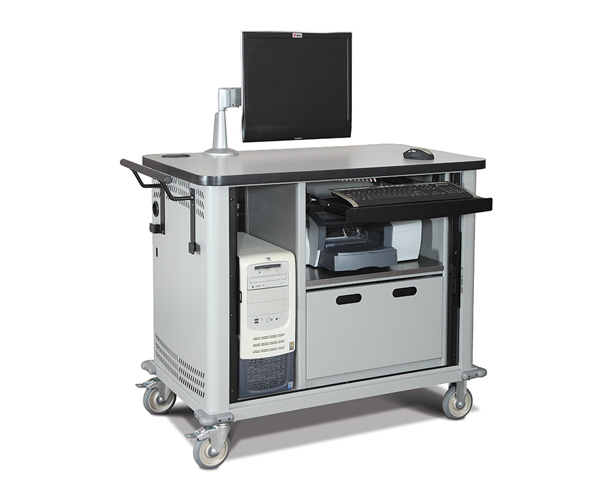 Key Benefits
Improves your bottom line by freeing up valuable real estate for other uses, saving staff time, and deferring or eliminating costly moves and space expansion
Conserves space while increasing storage capacity
Meets a variety of storage requirements – can be customized to store virtually any type of items
Maximizes your valuable real estate by doubling your storage capacity in the same space or reduce space required by up to 50%
Increases operating efficiency through easy access and retrieval of stored products
Optimizes security and increases regulatory compliance, such as HIPAA, with locking mechanisms
Need help finding the right solution?