Library/Display Cabinet Solutions
AADS offers library/display cabinets for schools, universities, law offices and libraries. Like most businesses, libraries need to maximize their valuable space.
AADS offers customized shelving solutions to libraries that optimize space and provide more storage capacity per square foot. AADS
high density mobile systems
offer the highest storage capacity of any system available and can be configured to store books, binders, periodicals, multimedia, boxes, DVDs, videos, magazines or virtually any other type of media.
These high density movable shelving systems maximize your valuable real estate by increasing your storage capacity or reducing the space needed by up to 50%. Freeing up storage capacity allows you to devote more space to other needs such as quiet reading areas, meeting rooms, learning centers, or computer rooms.
Library shelving is adjustable and features unique side-wall construction that allows easy access to even the most tightly packed books at the end of each row. Cantilever library shelving is also available in a wide range of standard sizes. AADS offers a wide variety of accessories such as drawers, reference shelves, racks, and bins to efficiently store any type of media.
There is a wide selection of colors available, along with designer end panels to complement any décor. You can choose from traditional to contemporary styles.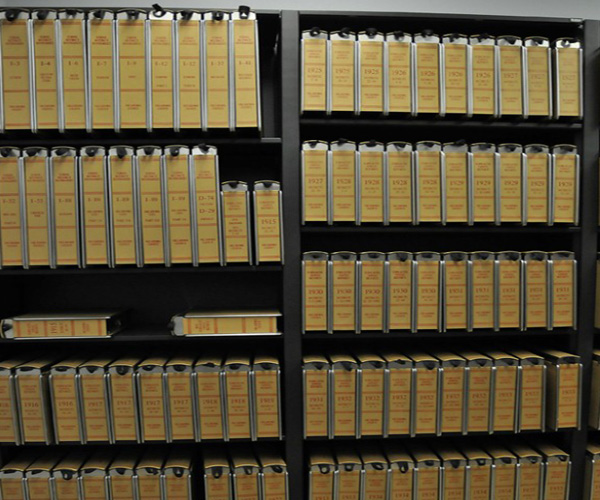 Key Benefits
Doubles your storage capacity in the same space, freeing up valuable real estate
Configures easily to store virtually any type of media, with easy access to stored items
Showcase your business, books or media with a custom display cabinet.
Optimizes security of stored products with locking mechanisms
Allows room for growth, adding more units is effortless
GSA pricing available
Need help finding the right solution?