Professional Installation Services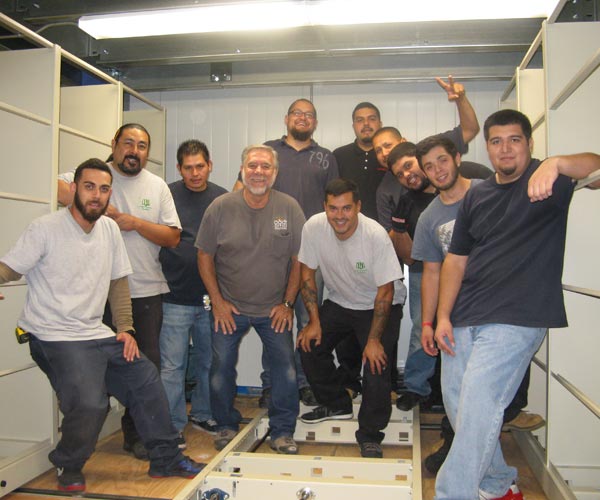 With over thirty years of experience, AADS has what it takes to professionally install, modify or service your storage system.  We work with leading manufacturers of high density mobile systems, weapons storage, evidence storage, computer security, rotary cabinets, stationary shelving, library/display shelving, museum storage, industrial/warehouse shelving, and lockers.  Our installation team ensures that your system is installed in accordance with the manufacturer's specifications and coordinates with other involved parties, such as office staff, building engineers, job site supervisors, other trades, facility managers, architects, and designers.  

We utilize a project management approach to our installations to ensure we have fulfilled all the requirements of the project.  AADS makes it a priority to meet all deadline and project objectives.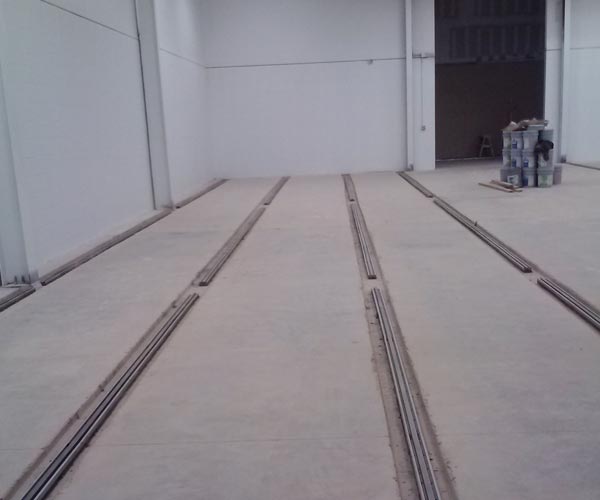 Key Benfits
Personal Project Manager – single point of contact for all questions and concerns
Receiving materials or products at our warehouse or at the job site – we inspect all materials to ensure there is no damage and it is ready for installation
Delivery of materials to the job site – if delivered to our warehouse, we will deliver the materials to the job site in preparation for installation
Complete, thorough installation of the product in accordance with the manufacturer's specifications
On-site training of staff who will use the system – provide an overview of use of the system with impacted users before leaving the job site
Follow up service – provide warranty service, ongoing repair and maintenance
Preventive maintenance – routine service to avoid future problems as your system ages
System disassembly and relocation – professionally disassemble and reassemble your system across the hall, across town or across the state
Storage content moves – load, move, unpack and re-load the contents of your storage system for you
Factory certified installers – staff on site to ensure proper certified manufacturer installation
Safety – AADS has a commitment to safety and requires all of our staff and installers to complete safety training on a regular basis
Government Clearance – AADS has access to military bases across the nation
AADS has the experience and expertise to make your installation a success. Let our professionals make implementation of your new system hassle free.
Professional Installation Users
Need help finding the right solution?