Mail Sort and Distribution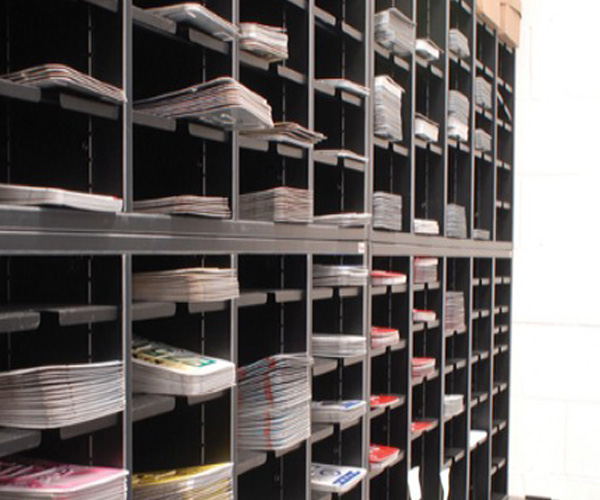 No matter what industry you may be in, one constant is that virtually all industries still receive mail. Whether you are receiving claims at an insurance company, or a business receiving payments or invoices, we have a solution to organizing your mail. AADS offers a wide range of mail sorting and distribution products to meet the needs of any business or industry.

These products are designed to create efficient workflow and offer positive ergonomic benefits. With the wide variety of paint and laminate colors, your mail sort products can also serve as the focal point of your mail room, can match the décor of any room, or can have the entire mail room designed around them.

We offer a wide selection of sort modules, tables, risers, literature racks, cabinets and carts that come in a variety of sizes. Mail sort components are modular for easy expansion and offer great versatility by allowing you to combine components and accessories to create the perfect system to meet your needs.

Mail sort products are made to last using the industry's strongest reinforced steel dividers and shelf tracks to heavy-duty fabricated tables and sort modules.

AADS experts can help design your mail room to provide the most efficient flow based upon the room size and mail operation requirements.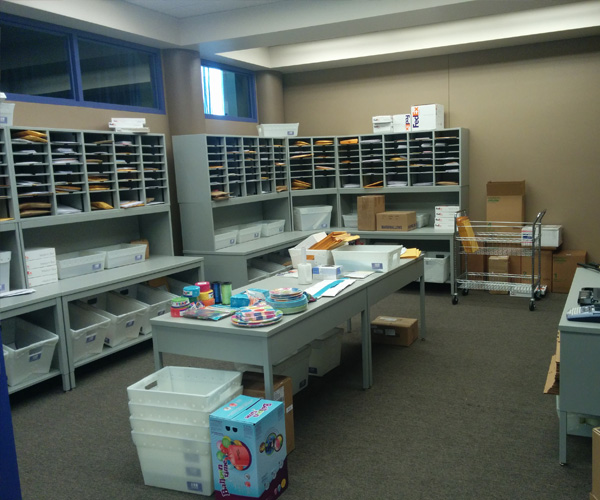 Key Benefits
Increases operating efficiency by improving workflow
Improves productivity through ergonomic benefits
Matches any office décor with the wide variety of colors of paints and laminates available
Easily customized to meet virtually any mailroom operational requirements
Maximizes use of available space by offering modular components, including corner units so no valuable space is wasted
Durability allows products to last for years to come
Mail Sorting and Distribution Users
Need help finding the right solution?