Weapons Storage Solutions
AADS offers high quality weapons racks and storage cabinets that provide both organization and security for all types of weapons. Each unit is customizable to store weapons of all sizes, including hand guns, rifles, shotguns, ammunition, body armor, gear and accessories. Personal pistol lockers are also available.
Weapons racks and storage cabinets can be used as stand-alone units or can be integrated into a
high density mobile storage system
. Weapons storage can be surface mounted, stacked or wall mounted. They can be painted in a custom color or with a logo.
AADS offers open racks or locking cabinets with high security options. Storage locking options include digital, enhanced key, standard key, or hasps for padlocking.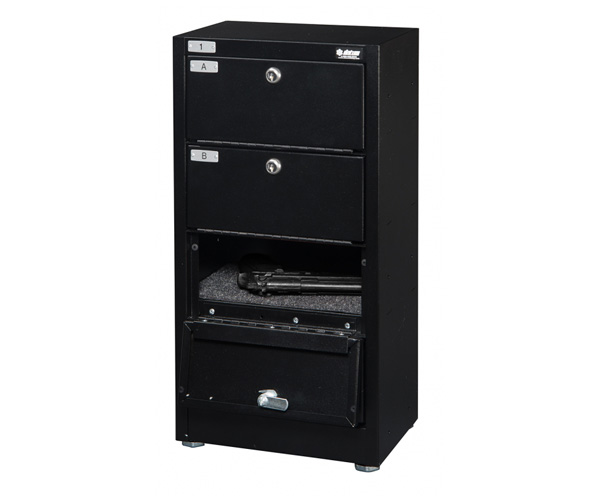 Key Benefits
Weapons storage offers maximum security without sacrificing immediate access by keeping weapons properly protected yet providing easy access to spot missing or damaged items
Custom weapons storage systems are designed to help officers deploy faster by storing weapons alongside necessary tactical gear
Can be customized to meet specific requirements for military, law enforcement or civilian use
GSA pricing available
Need help finding the right solution?